Please show your support of Waihekepedia by adding a link to us from your web site. Waihekepedia T Shirts now available at the Ostend Market
Main Page
Jump to navigation
Jump to search
Welcome back to Waihekepedia
Alive again
Waihekepedia is now live at http://waihekepedia.bitplan.com again. Content added from 2010-2014 might be missing - we are in the progress of restoring what we can find. Please contact us for any hints. You are invited to help update outdated articles e.g. like Election_results. We also need a proper fixes for the popular Weather_Forecast and Waiheke Weather pages.
Waihekepedia aims to be a knowledge repository for all things about Waiheke Island - an informal encyclopedia about Waiheke by islanders themselves that will continue to grow as more people contribute articles and photos. So far we have 610 articles and the site is growing daily see statistics. You too can contribute to this not-for-profit project. Everyone has their own specialist knowledge about the island - add your five cents worth. The more people contribute, the more comprehensive and more accurate it will become. All you need to do is log in with a valid email address and you can be a Waihekepedia editor. If you don't know any subject to write about yet here is a list of article topics that have already been referenced in other articles but don't have any content yet.
Check out the Help page to see how you can edit any page right now.
But before you do, please read the wiki's guidelines.

Featured page: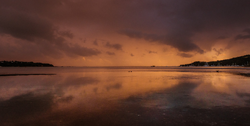 600th article posted

Waihekepedia as of 2023-09 has 610 articles about all things to do with the island. Why not add your own local knowledge or help restoring lost content?

The island blog roll

From the straight talking to the not-so-straight talking - here is a list of links to Blogs by islanders. Add your blog today!

Trivia

Add your piece of island trivia here.

Weather

Click here for this week's weather forecast for the island! And Waiheke_Weather here you can check out exactly what the weather is doing in Onetangi right now.

Map

Click here for an interactive map of Waiheke.

Ferry timetables

Villages




Categories
If you are not familiar with Waihekepedia here are a couple of tips:
Search Waihekepedia by using the Search box on the left.
To browse by category: Click Categories in the navigation box on the left.
Some pages may have links to other pages. Words in blue are links to other pages. Clicking on blue words will take you to a page with that name. Words in red are links to pages that have not been written yet.
Contact Us
If you'd like to talk to someone about Waihekepedia, send an email to contact us.
Contributing to Waihekepedia
Contributing to Waihekepedia is free and open to anyone. To start contributing all you need is a valid email address. If you find the process daunting and have stories, photos, information or anything you would like to share then email it to contact us.
Click here to Create an account or login.
How Do I Add Stuff?
Once you know how, it's easy to add and edit content and images, start by reading this page here
Getting Started with Waihekepedia
Read our guidelines for contributing content here Guidelines
Where Can I Try Stuff Out?
Go and have a play in our sandbox, there's examples to help you learn and it doesn't matter if you make a mess.
Add Google Maps, MP3s and You Tube Videos To Your Pages
To find out how go to This Page